Souvie BETA is an application designed to make NFT gifting easy at in-person activations and events. Souvie is built on Tezos, an eco-friendly blockchain with negligible transaction fees. With Souvie, an attendee can create a blockchain wallet in only two clicks, instantly receiving an NFT from targeted interactions.
Get in Touch


Gift NFT Souvenirs Easily
Souvie is a customizable dApp that's easy to set up and delivers a frictionless experience for attendees claiming their NFT souvenir.

Your Events,
NFT-Powered
Power your event with Souvie and gift attendees a digital souvenir that is etched permanently onto the Tezos blockchain.

Plug & Play Web3
Souvie requires minimal hardware and has a small footprint at your event. All you need is an asset to gift attendees and a tablet - our team will help with the rest.
The process is simple. Attendees will scan a QR code and be prompted to log in with their Gmail, Facebook, or Twitter account. Once they've created a wallet, they'll claim an NFT with one click.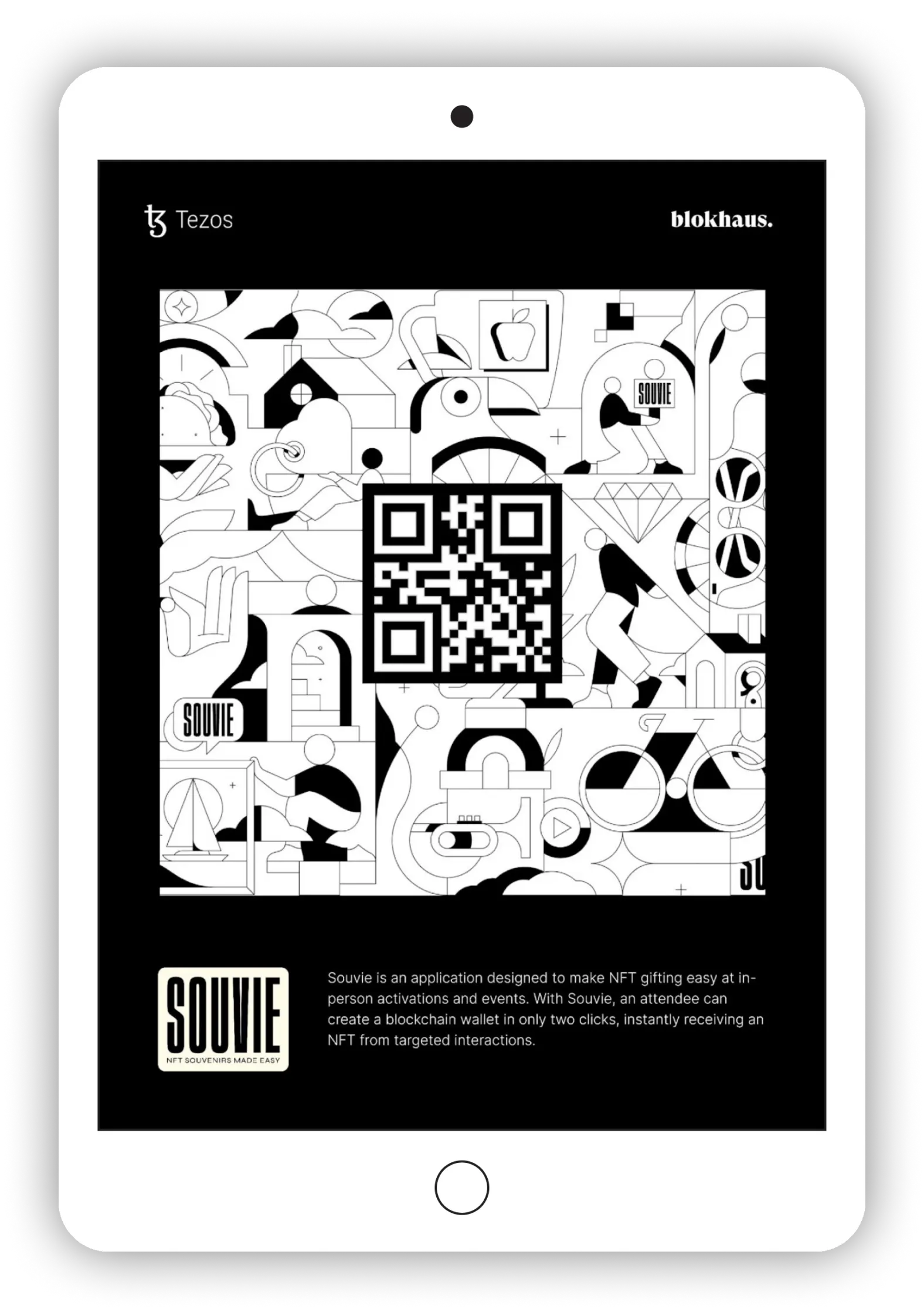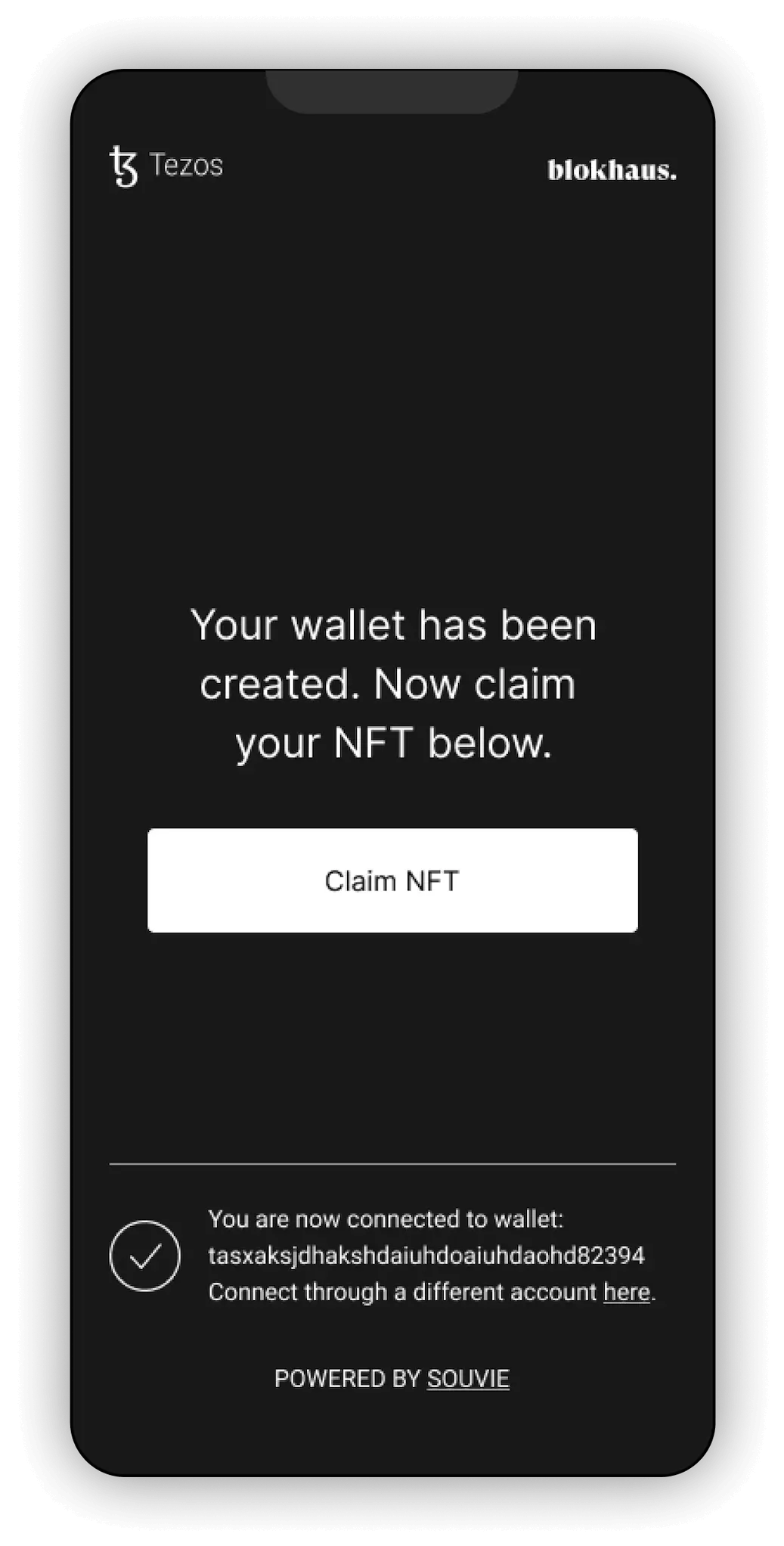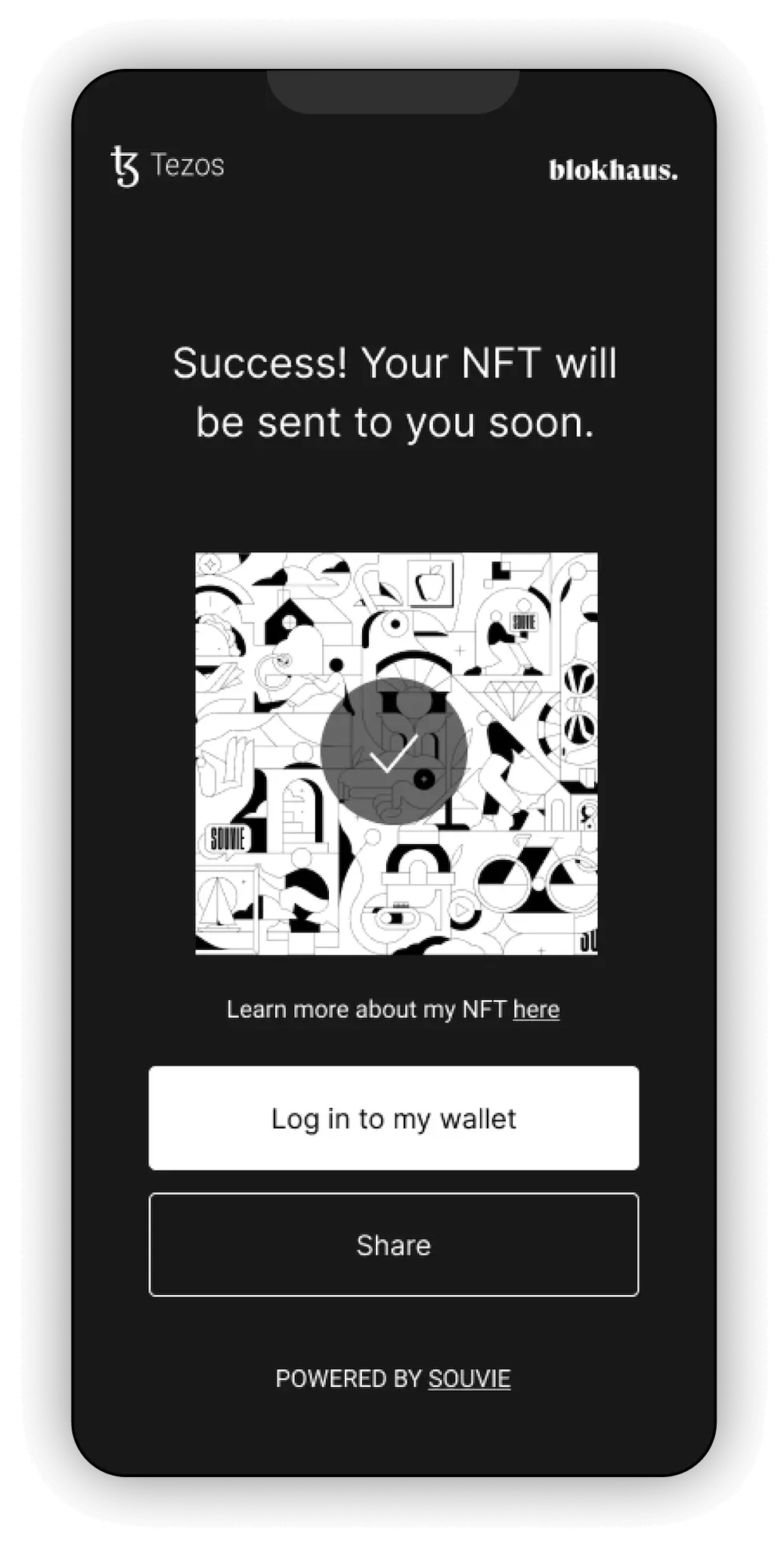 Souvie has been used for gifting NFTs at events worldwide. Renowned artists and brands have used Souvie to gift NFTs at Art Basel, Vidcon, WeAreDevelopers and more.